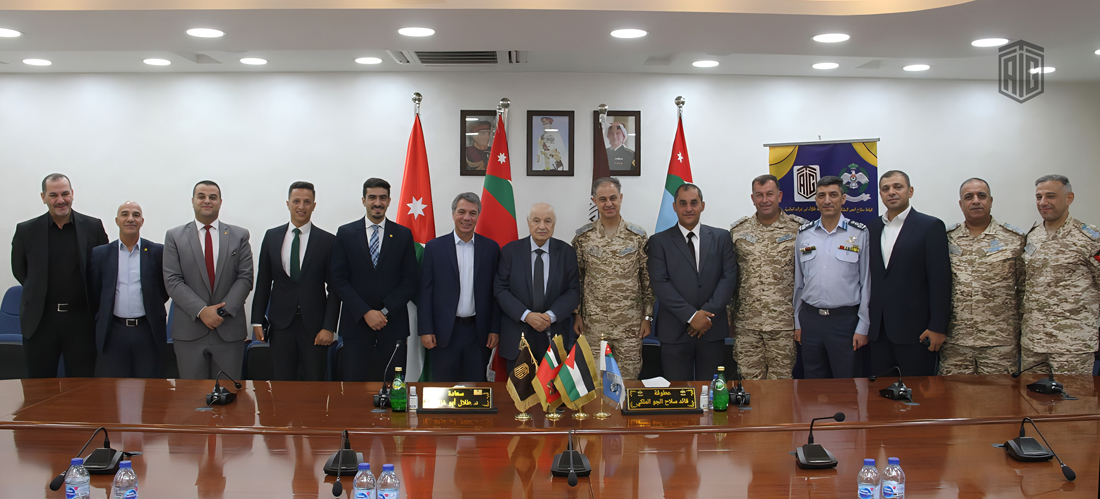 Royal Jordanian Air Force and Talal Abu-Ghazaleh Global Renew Cooperation
AMMAN – The Royal Jordanian Air Force
(RJAF) and Talal Abu-Ghazaleh Global (TAG.Global) have signed an agreement to
renew their bilateral cooperation and to broaden the current scope of training
and consulting services, in various field which include capacity building of
the Air Force's personnel, digital training, website development, digital
transformation, education quality, and digital products.
The agreement was signed at the Royal
Jordanian Air Force Command, by the Royal Air Force Commander, Brigadier
General Pilot Mohammad Fathi Hiasat, and HE Dr. Talal Abu-Ghazaleh, TAG.Global
founder and chairman.
On this occasion, Dr. Abu-Ghazaleh
expressed his gratitude and appreciation to the RJAF Commander, as well as his
pride in the Air Force cadre for their professionalism and excellence,
emphasizing the importance of this cooperation in serving as large as possible
segment of the Royal Force personnel to enhance their professional competence.
For his part, the RJAF Commander thanked
Dr. Abu-Ghazaleh for his exceptional contribution to the Air Force, stressing
the importance of collaboration between the two parties in various
programs,   highlighting TAG.Global's
proficiency in providing specialized training along with a range of services in
professional and educational domains.
The signing ceremony was attended by
senior Royal Air Force officers as well as TAG.Global directors of various
departments.
It is worth mentioning that the two sides
have been cooperating since 2018 in the areas of training and consulting
services, providing specialized training courses and utilizing knowledge
centers for the purposes of obtaining professional and academic certificates,
as well as digital education programs.