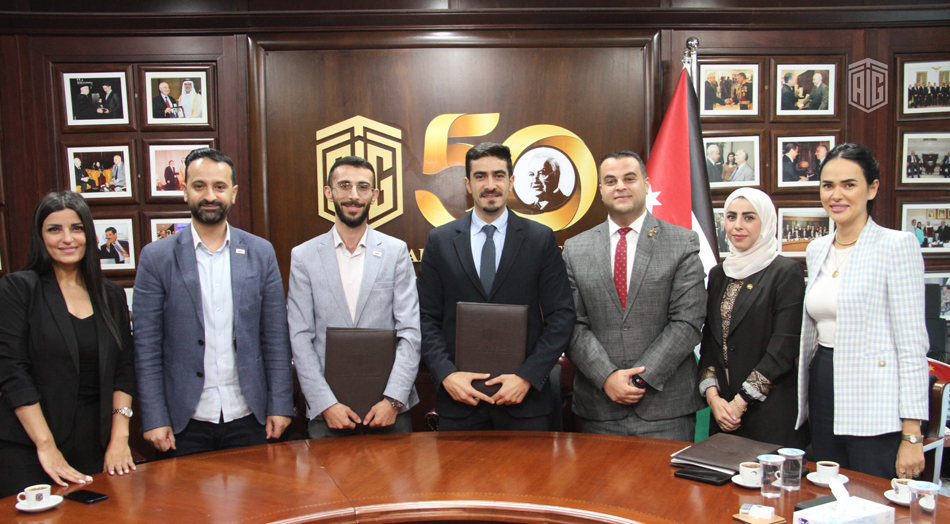 'Abu-Ghazaleh Global Digital Platform' and Sa3id Platform Sign Cooperation Agreement
AMMAN – Talal Abu-Ghazaleh Global Digital
Training (TAG Global Digital Training), a member of Talal Abu-Ghazaleh Global
(TAG.Global), has signed a Memorandum of Understanding (MoU) with the Sa3id
Freelance Platform to cooperate on the provision of training,  improvement of academic and professional
qualifications, as well as creating job opportunities for young job seekers
through the freelance market.
The MoU was signed by TAG Global Digital
Platform Executive Director, Mr. Zaid Al Majali, and the Sa3id Platform Agent
for Financial, Administrative and Legal Affairs, Mr. Ayman Haroun.
Through this cooperation, the two parties
seek to build capacities of Jordanian job seekers in line with the requirements
and needs of the freelancing market, in order to create  productive jobs for them in various industries,
to reduce poverty and to reduce unemployment.
It is worth mentioning that Talal
Abu-Ghazaleh Global Digital Platform (TAG Global Digital Platform) is a member
of TAG.Global. It offers various  digital
programs in a self-study approach, or through the TAG Digital Training
livebroadcast feature. It also provides contractual training programs with its
clients that are customized according to the needs and goals that the
institution seeks to achieve after conducting comprehensive training needs
assessment ..
The Sa3id Freelance Platform is a comprehensive
Jordanian-Arab digital platform that provides guidance to the youth, through a
specialized training program, qualifying them for self-employment, by  increasing their knowledge, and introducing
them to the mechanisms that allow them to be more involved in self-employment
market and to generate income through it.