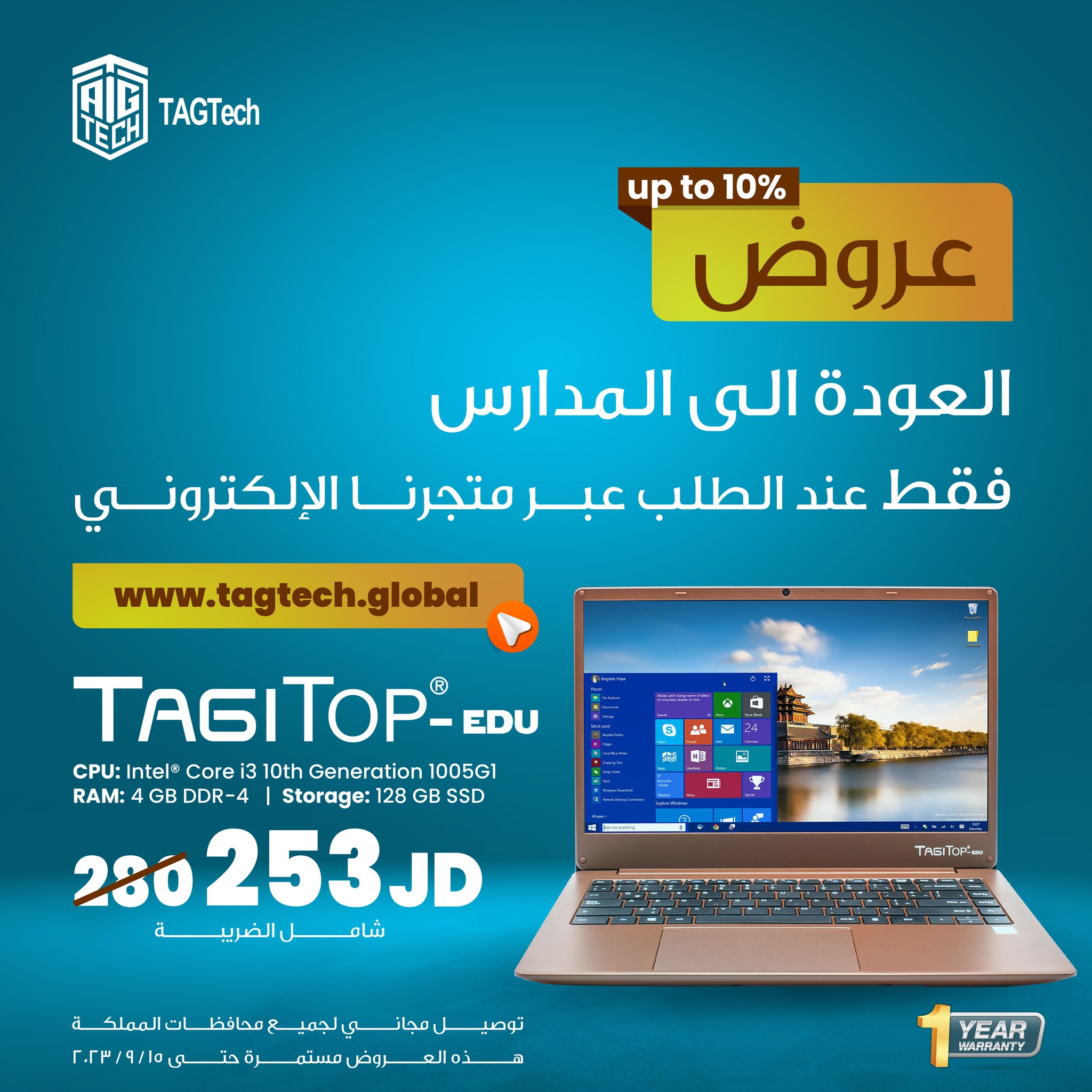 'Abu-Ghazaleh for Technology' Announces its Exclusive Promotional Campaign, Supporting Back-to-School Season
AMMAN – Talal Abu-Ghazaleh for Technology
(TAGTech), a member of Talal Abu-Ghazaleh Global (TAG.Global), has announced an
exclusive promotional campaign on all its technological series of laptops,
tablets and smartphones on the occasion of 'Back-to-School Season' through its
websitewww.tagtech.global.
To facilitate the purchase of its
products, TAGTech provides free delivery service to all governorates in the
Kingdom. All products are available at  
TAGTech showrooms and its large network of retailers, in addition to all
e-stores that offer TAGTech products online.
TAGTech seeks to offer all its devices to
students, employees and others at competitive and affordable prices, with
special attention to low-income citizens. It is also keen on meeting all its
customers' needs for digital devices so that they can work, learn, and do their
e-tasks remotely.
TAGTech confirms its commitment to its
clienteles by delivering the best offers and deals with the possibility of
purchasing devices at discounted prices, or in installments through banks and
large network of retailers.
Talal Abu-Ghazaleh for Technology (TAGTech) has
started manufacturing electronic devices worldwide, with the 'Talal
Abu-Ghazaleh for Technology' brand, through its factories in Egypt, Lebanon,
China, and recently in Jordan by Jordanian experts in the manufacturing and
technological production field. The marketed devices have reached up to 20
devices so far, including laptops, tablets, and smartphones, offered in more
than 50-locations worldwide.