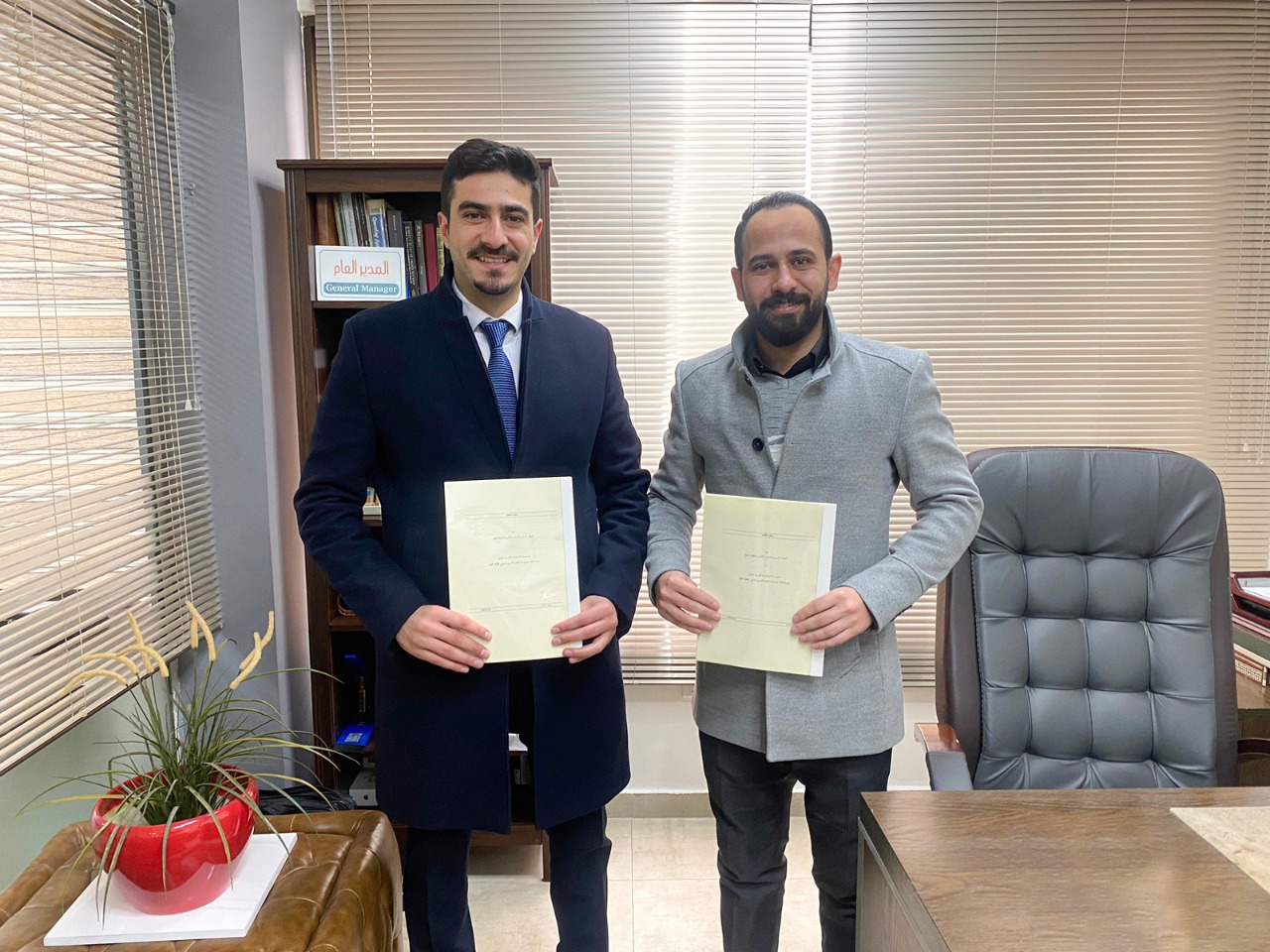 'Abu-Ghazaleh Global Digital Platform' Signs Cooperation Agreement with TenderJO
AMMAN – Talal Abu-Ghazaleh Global Digital
Training Platform (TAG Digital Platform), a member of Talal Abu-Ghazaleh Global
(TAG.Global), has signed a Memorandum of Understanding (MoU) with TenderJO -
the most comprehensive source of tenders in Jordan, whether   government, private sector, organizations,
societies, and military; in various categories on a daily basis.
According to the MoU, the two parties
agreed on organizing and holding specialized training courses related to
tenders at the Arab region level. Such courses will be conducted face-to-face
and online with the goal of building and enhancing participants' capacities
required for submitting tenders, in terms of professional reading, writing, and
competitiveness.
TAG.Global Digital Platform Executive
Director, Mr. Zaid Al-Majali, stated that acquiring better skills and methods
for bidding is important for various sectors, pointing out that tenders became
a major source of revenue in all sectors.
He added that the course targets people
whose line of work necessitates submitting tenders and requires improving their
skills in preparing and submitting tender documents.
For his part, Mr. Bahaa Dababneh, the
co-founder of the TenderJO website and application, stressed that the
partnership with TAG.Global will positively affect the labor market.
It is worth mentioning that Talal
Abu-Ghazaleh Global Digital Platform (TAG.Global Digital Platform) is a member
of Talal Abu-Ghazaleh Global (TAG.Global) – the global organization for
professional services in the fields of Accounting, Administrative Consultancy,
Training, Intellectual Property, Legal Services, Information Technology,
Building Capacities, Credit Information, Legal Translation, among others,
operating in more than 100 offices around the world.
The Platform provides contractual programs
tailored to meet the training needs of each particular organization in light of
the goals it pursues and the challenges it faces. Typically, such programs are
designed after conducting full assessments of training needs or according to
the specific needs of the client.
TenderJO website and application is the
most comprehensive source of tenders, it works on soliciting offers on the
market, collecting, categorizing and sending a daily bulletin containing all
tenders to all institutions and businesses, each according to its field of
expertise.).
TenderJO also seeks to enable tenderers to
successfully get projects from various fields and sectors (government, private,
social organizations and bodies in addition to the military), with branches
spread in the Arab countries including Jordan, the United Arab Emirates, Qatar,
Iraq, Saudi Arabia and Kuwait.