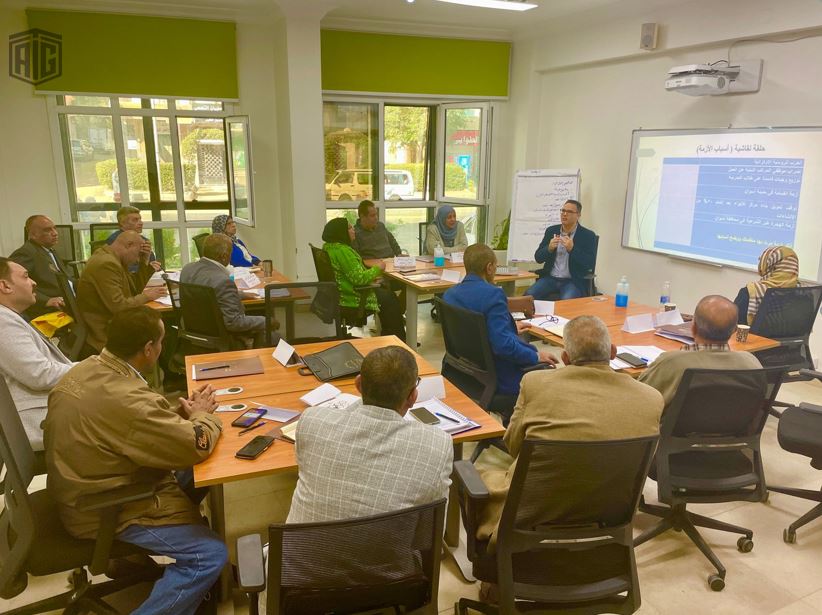 'Abu-Ghazaleh' Organizes 'Crisis Management' Training Program in Aswan Governorate for the Second Time
CAIRO - Talal Abu-Ghazaleh
Professional Training Group (TAGI-TRAIN), a member of Talal Abu-Ghazaleh Global
(TAG.Global), has organized, for the second time, the 'Crisis Management'
training program for a host of Aswan Governorate officials. The program was
conducted at the request of the Om Habibeh Foundation (OHF), an organization
under the umbrella of the Aga Khan Development Network.
The first training program was
held in October 2022 at the Aswan Governorate's premises for a number of heads
of local units in the Governorate including (Edfu, Kom Ombo, and Daraw), as
well as staff members from the Governorate's Technical Office.
The Governorate's Ministries
of Social Solidarity, Education and Technical Education, and the Ministry of
Youth & Sports attended the second program.
The program addresses the
obstacles and the challenges the Governorate is currently facing, including
floods and the Coronavirus (COVID-19), a focusing  on the practical
aspects by dividing the participants into working groups, where each group is
given a specific suggested crisis to come up with solutions . This is in order
to evaluate the extent to which participants benefit from the program.
The program also tackled
several crisis management-related topics including the concept of crisis, its
impact on the environment, causes of crises, their characteristics, and phase
classifications. That is in addition to crisis response strategies, techniques,
and tactics.
At the end of the program,
certificates of attendance; certified by TAGI-TRAIN, were presented to
participants by Mr. Moh'd A. Mosa, assistant training manager at TAG.Global
Egypt Office, Dr. Rami Yousef, a lecturer, and Dr. Ahmed Abdo, OHF M&E
Advisor.
It should be noted that the training program is
part of the 'Improving the Local Development Dynamics (ILDD) in Aswan' project,
funded by the European Union, and implemented by Om Habibeh Foundation.