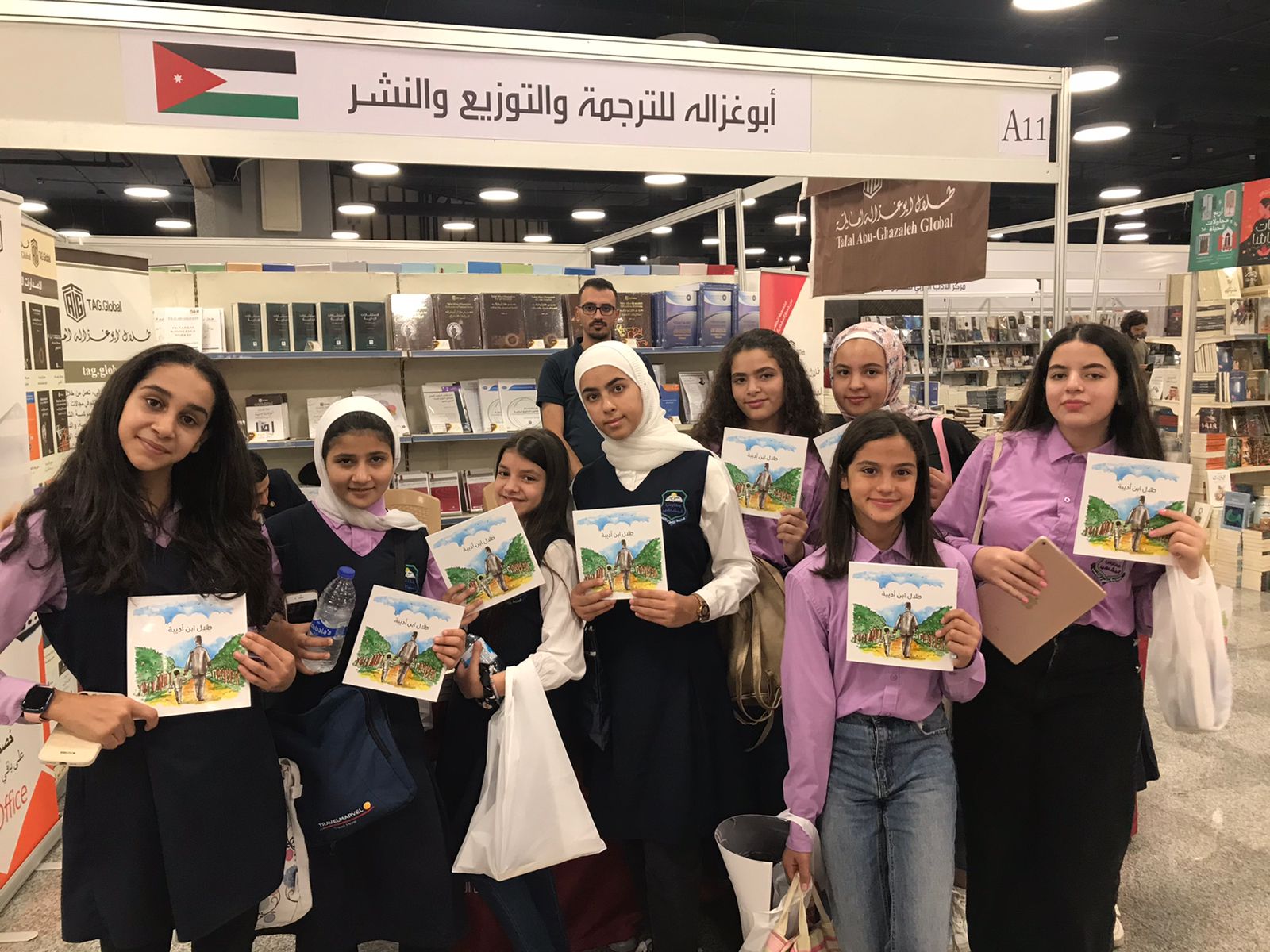 'Abu-Ghazaleh Global' Participates in the 21st Amman International Book
AMMAN – Talal Abu-Ghazaleh Global
(TAG.Global), represented by Talal Abu-Ghazaleh Translation, Distribution and
Publishing (TAG-Publish), took part in the 21st Amman International Book Fair,
organized by the Union of Jordanian Publishers in cooperation with the Ministry
of Culture and the Greater Amman Municipality (GAM).
The Book Fair hosted the State of Kuwait
as a guest of honor, while the cultural figure was the Palestinian poet Mr.
Walid Saif. That is in addition to the participation of more than 400 local,
Arab and international publishing houses from 22 countries.
Mr. Saif was selected this year due to his
cultural achievements, contributions and commitment in the Arab world's publishing
industry.
On the occasion,TAG.Global Publications
Department Manager, Mr. Mustafa Hammad, said, "Our booth presented various
publications issued by TAG.Global mainly dictionaries, professional books and
periodicals, pointing out that the Organization's participation in the Book
Fair reflects its keenness on keeping good relations with booklovers, as well
as keeping them up to date with all TAG.Global's new releases.
In addition, Mr. Hammad stated that the
Booth's visitors had the opportunity to experience some of the technological
devices including laptops, tablets and smartphones manufactured by Talal
Abu-Ghazaleh for Technology (TAGTech), a member firm of TAG.Global.
Hammad, further, added that
representatives of TAG.Global gave a brief on all services offered in digital
transformation and methods of developing skills in the field of creativity and
innovation. They also distributed a brochure on 'Digital Transformation'
services, and reviewed some of the training courses offered by TAG.Global in this
field in addition to the programs offered by Talal Abu-Ghazaleh University
College for Innovation (TAGUCI).
He noted that organizing such an event
plays an effective role in attracting thousands of people who love reading from
all over the Kingdom.
During the Book Fair, the visitors to
TAG.Global's booth received gifts including a number of books that narrate Dr.
Talal Abu-Ghazaleh's life journey, and 'Talal Ibn Adibeh' children's story
which is available in several languages. That is in addition to various newly
released professional books, brochures and publications about TAG.Global's
services.